NCSD is considering three new publishers for Reading and Language Arts curriculum (K-12). The materials for all three are on display for public input at the Pahrump district office and each school site through January 7, 2022.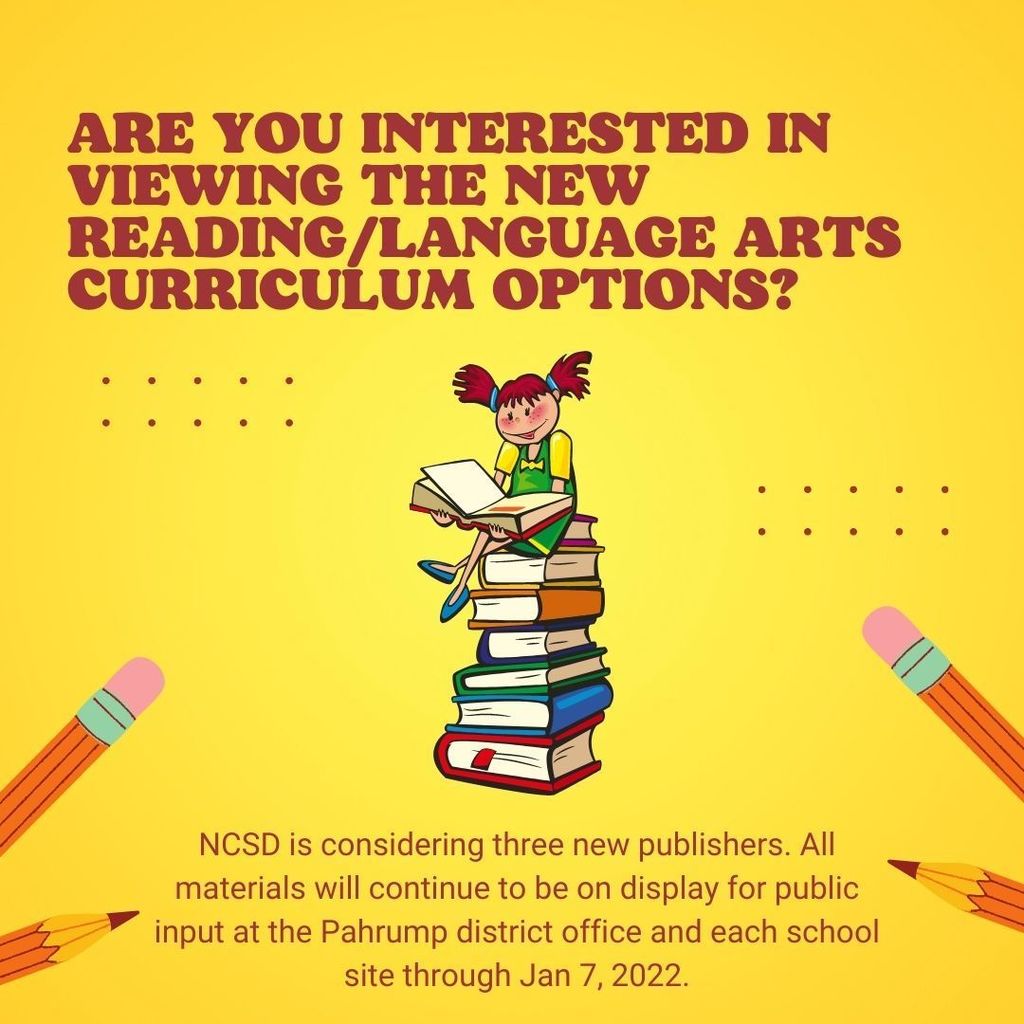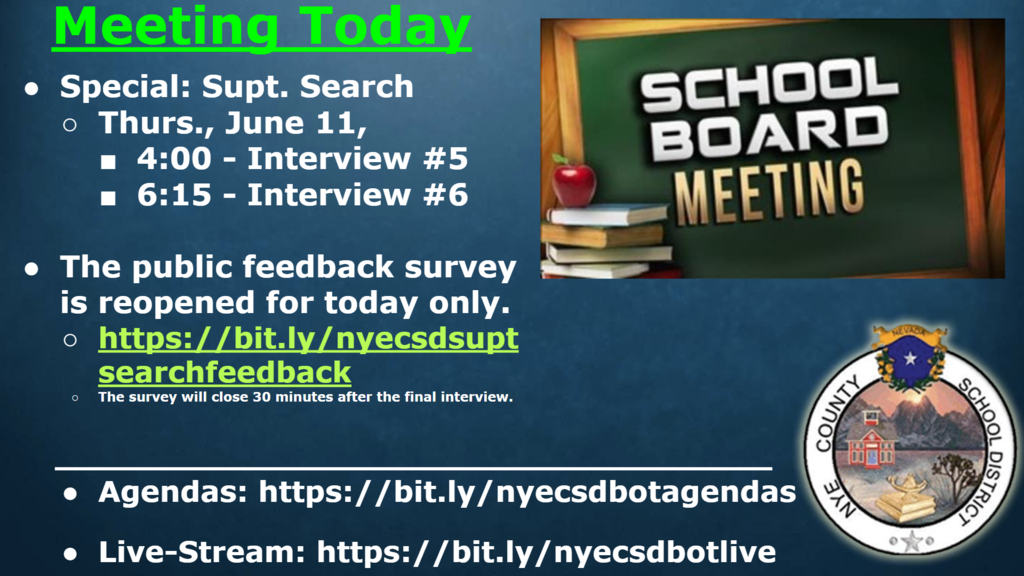 Parents, Guardians, and Community Members, We know you have been asked to fill out several surveys recently, but we would appreciate your attention to one more. This survey is meant to provide the grants department with guidance and data while writing for 20/21 grants, which will be critical for our operations in what is likely to be a challenging budget year. The survey contains 20 topics and asks you to rate each topic's importance to you and your satisfaction with district implementation. A blank response will be counted as not-applicable for you, so you are welcome to leave items blank. Please click here to take the survey: 
https://bit.ly/NyeGrantSurvey2020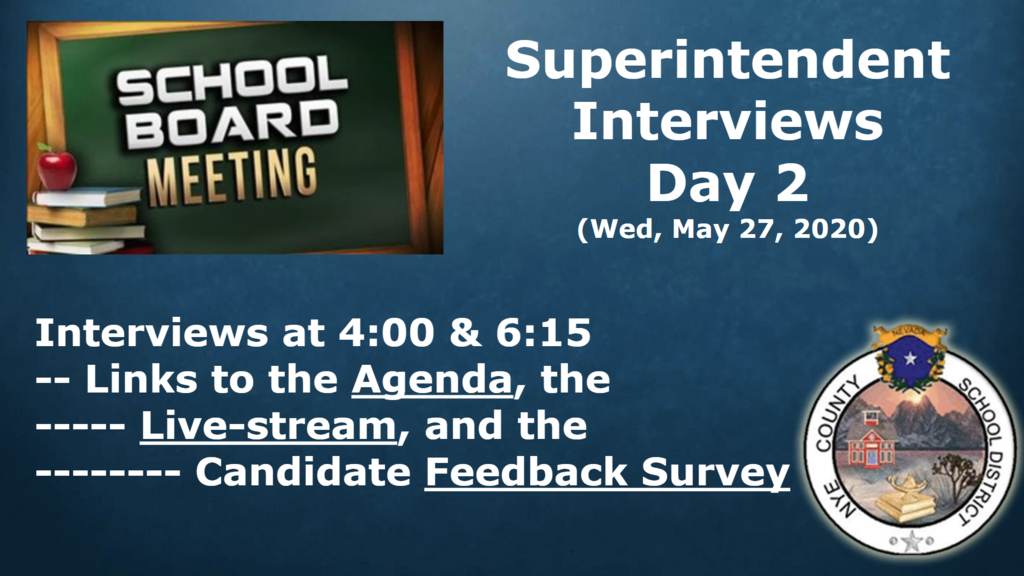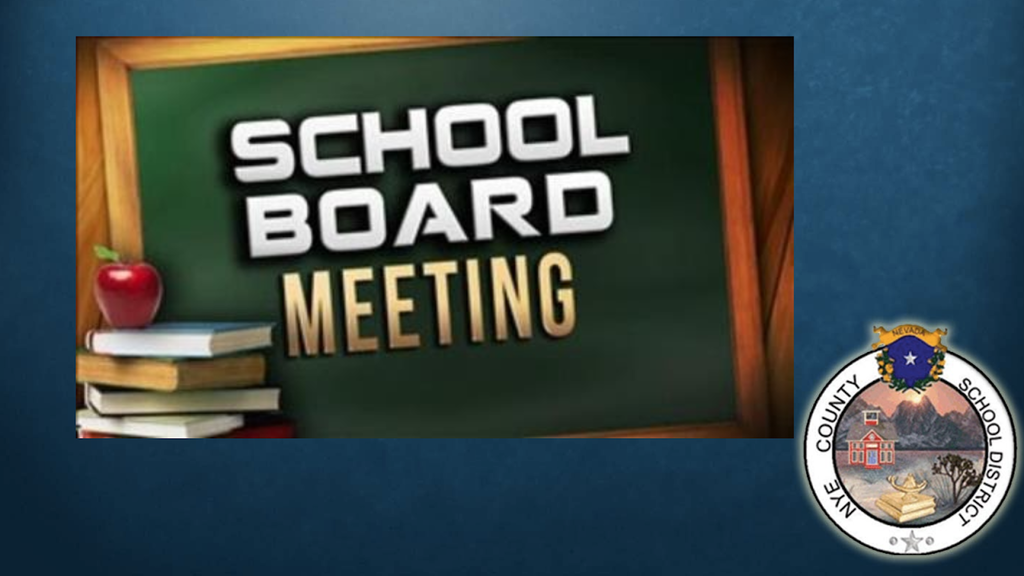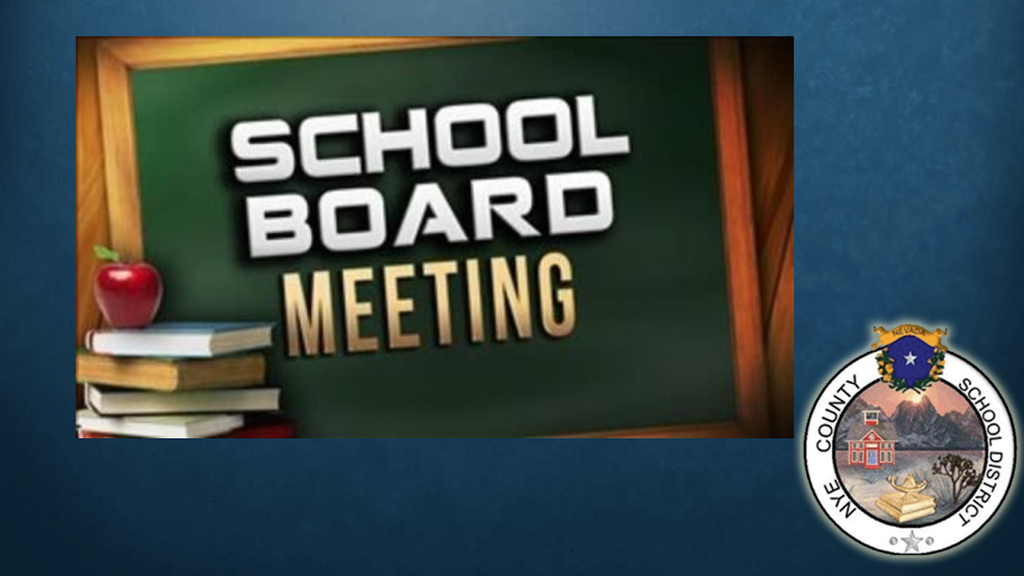 Parents & Guardians, please take this anonymous short survey with regard to COVID-19, school closures, and concerns for next school year.
https://bit.ly/NyeCSDParentSurvey19-1
The more input we get, the better we can address concerns. Thank you.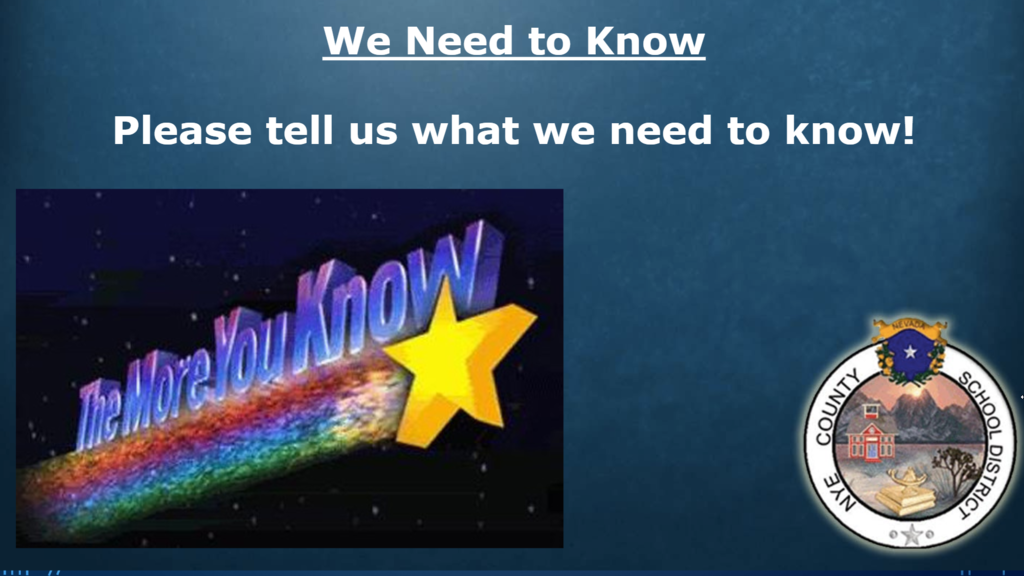 Nevada is estimated to receive $20,000 for every single person counted over the next 10 years. Funding will go towards our schools, veterans, healthcare & children's programs. Complete your #NevadaCensus at
http://census.nv.gov
now @NVCensus2020 #RuralNVCounts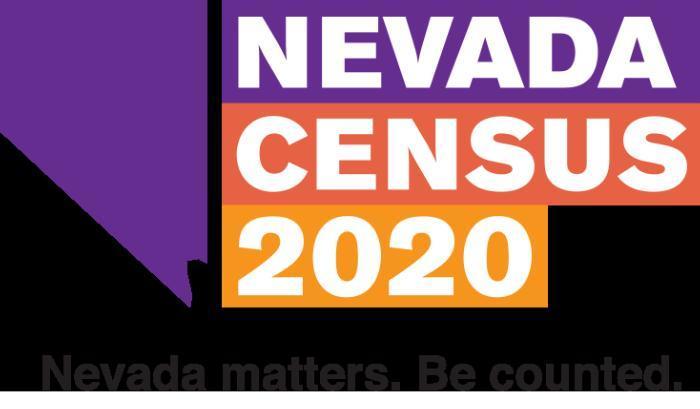 Now more than ever, we need to come together to ensure Nevada receives the proper funding for healthcare, education, public health, and public safety. Fill out your #NevadaCensus at
https://census.nv.gov/
now. Our future is counting on us @NVCensus2020 #NevadaMatters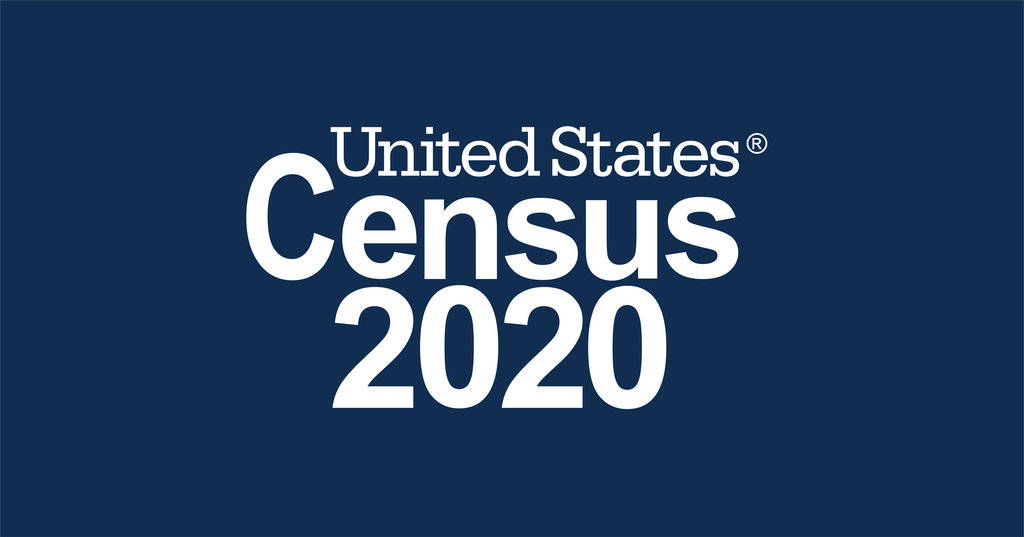 This short video demonstrates how to login to Chrome on a home computer in a manner that keeps all of the different accounts separated.
http://bit.ly/2tNKoII
The video doesn't apply to Chromebooks, just computers.

TASC Testing is Available by Appointment Only!!! Contact Mr. Mike Abbiss @
mabbiss@nyeschools.org
to schedule appointment.

Nuestro sitio web es bilingüe. Puedes verlo en inglés o español. --- Our website is bilingual. You can see it in English or Spanish.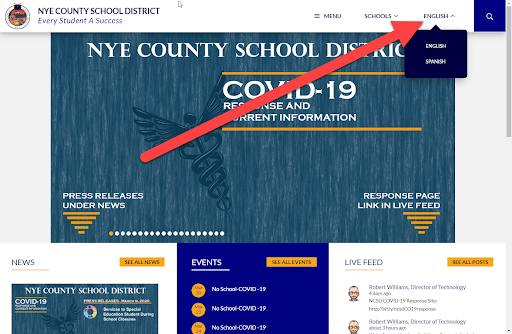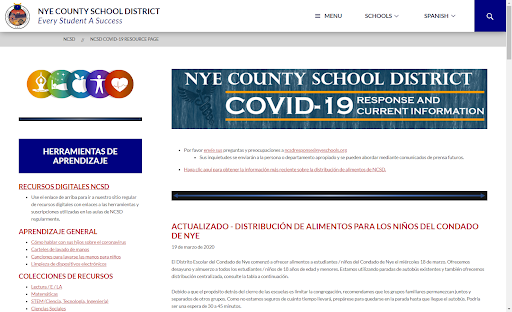 We've been collecting all of the online tools for in-home learning that are being posted on Facebook and sent to us in email into categories here:
https://bit.ly/2vF5VEE
#nye4kids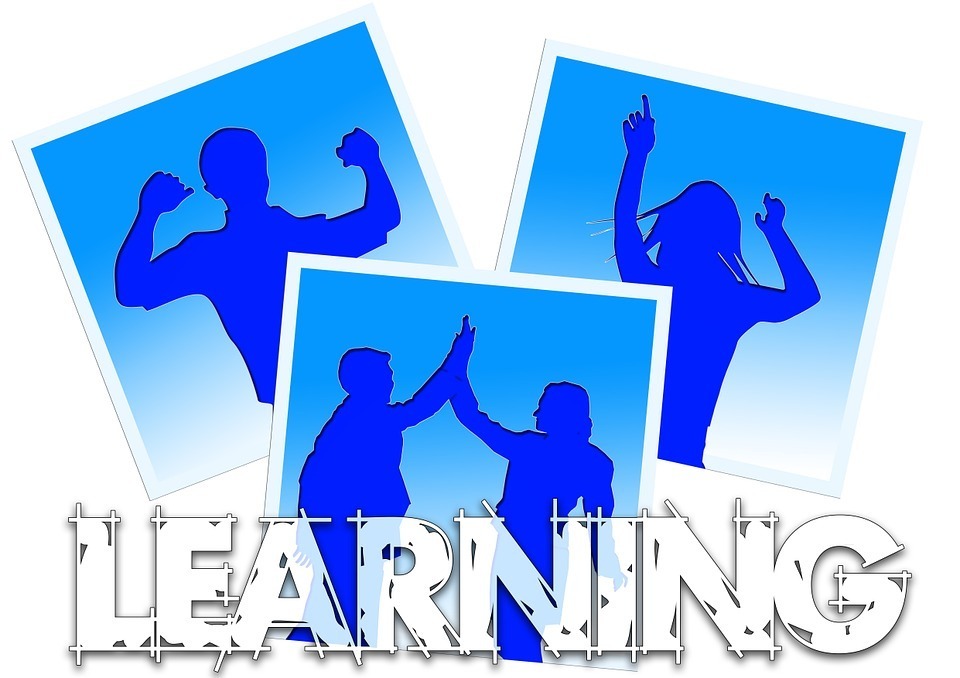 I've created an NCSD COVID-19 Response page with some resources and the latest press release information:
http://bit.ly/ncsdCO19response
As more information becomes available, I'll post it. R. Williams Director of Technology



To Nye County Families, Employees, and Communities, An official Nye County School District stance on COVID-19 will be released late this afternoon via social media, the District website, District email, and any other media sources used to mass-communicate. Chief Lewis, Nye County Emergency Management, will also communicate our message through additional Nye County communication resources. Please stay tuned. Thank you, Dale A. Norton, Superintendent of Schools Nye County School District

Watch Mr. Norton celebrate Reading Week with the book My Teacher is a Monster! by Peter Brown:
https://5il.co/daki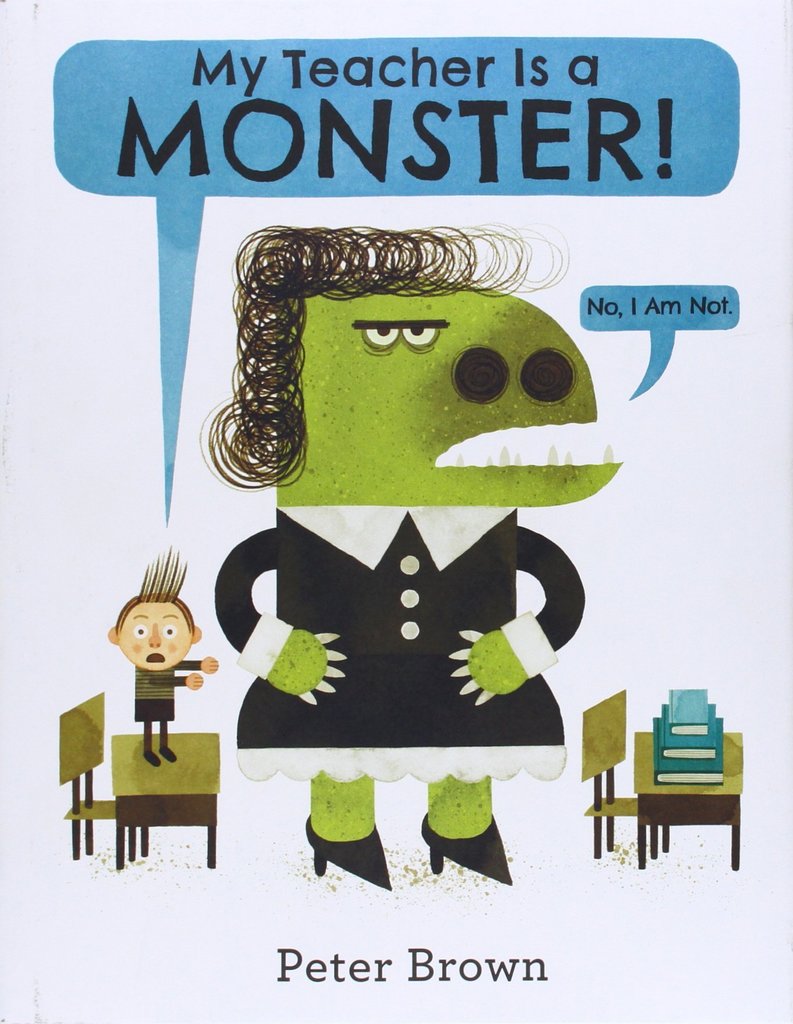 "You are never too old to set another goal or to dream a new dream." ~C.S.Lewis

PVHS Spaghetti Dinner Trophy Winner - It was a great turnout for the Moose Lodge 808 & Chapter 1141 Donation dinner for the Homeless Student's Activity Fund. Lots of entertainment, raffle prizes, desserts, and really good spaghetti. It came down to the wire between PVHS and JG Johnson Elementary School for the most attendees. Hope to see you all next year for this annual event. Who will get the trophy next year??A great night and a great cause. Rachel Owens McKinney-Vento